Mrs. Richardson is an esteemed graduate with a BSc/Bachelor's degree in Economics and Accounting, from the University of the West Indies, Barbados in 1998. She graduated with First Class Honors, through her academic excellence achieved in the degree program, and obtained her CPA in 2000, subsequently becoming a member of the Institute of Chartered Accountants of the Eastern Caribbean. Mrs. Richardson worked briefly as a Budget Officer for the Government of Antigua and Barbuda, in the Ministry of Finance. She also spent approximately 13 years with PricewaterhouseCoopers as an Auditor, where she specialized in the auditing of financial Institutions to include local and regional banks. Karen joined Caribbean Union Bank in December 2011 in the capacity of Chief Financial Officer, a role she performed with eloquence and precision. Through her outstanding performance and admirable work ethics, Karen was elevated to the position of General Manager of the bank when the position became vacant in 2015. Mrs. Richardson is a firm believer in Teamwork, and her leadership style strongly supports just that.

Mr. Kem Tonge
Operations Manager
Mr. Tonge is an accomplished native son of the soil, who joined the Caribbean Union Bank team from the early years of its inception. With more than 18 years' experience as a manager, and an overall career in banking spanning more than 25 years. Kem has an extensive knowledge in both domestic and offshore banking. When CUB implemented a new organizational structure, Mr. Tonge was strategically empowered, where he was appointed as the bank's Operations Manager. Kem has called upon his managerial experience to guide his team over the last 11/12 years. Mr. Tongue has functioned at various levels within the industry, and over the past years he has occupied key senior positions, assuming responsibilities for critical areas such as Operations, Customer Service, Payment Systems and Foreign Trade. Mr. Tonge is a natural leader, and this is exemplified in his work ethics.

Mr. Ragi G. Burton
Manager – Retail & Commercial Banking
Mr. Ragi Burton is a proud graduate with honors, having earned an MBA in General Management from the Metropolitan College of New York. He also accomplished a Bachelor's degree in Finance from the SUNY College at Old Westbury also in New York. Ragi spent more than 5 years working at TD Bank and also MetLife Insurance Company, both in New York City. Adding to his employment experience, Mr. Burton worked with the FDICIC, which is a local Insurance Company in Antigua. Ragi joined Caribbean Union Bank as the Credit Team leader in January 2016, and has greatly impressed upon the department from the onset, while using his international experience to contribute to the growth of the portfolio. Mr. Burton is a sociable personality, this allows him to always be engaged and in touch with his Team.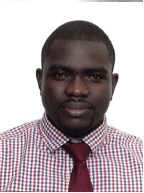 Mr. Damien Christopher
Chief Financial Officer
Mr. Christopher is a distinguished graduate of the University of the West Indies, and a proud holder of a Bachelor's degree in Economics and Accounting. Damien also advanced his qualifications to earn a Masters' degree in Banking and Finance, with concentration in Risk Management. Notably, his academic achievements were all accomplished with honors. Mr. Christopher is an Anti-Money Laundering Certified Associate, as well as a member of both the Association of Chartered Accountants and the Institute of Chartered Accountants of the Eastern Caribbean. Mr. Christopher joined the CUB family in February 2017 as the Chief Financial Officer. His career within the financial services sector, spans over 12 years, and is spread across several disciplines to include banking, finance, risk management and auditing. Mr. Christopher is an involved leader, which enables him to constantly expand his knowledge and awareness of all aspects surrounding his Department.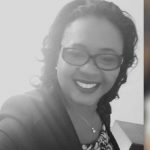 Mrs. Brendalie Josiah
M
anager – Human Resources & Employee Engagement
Mrs. Josiah is an accomplished human resources management practitioner of approximately sixteen years, with more than ten years in a management position. She holds an MSc.in Business Management with a concentration in HR from Edinburgh Napier University, and the Executive Diploma in Management (HR) from the University of the West Indies. She has also earned the AICB designation from the Institute of Canadian Bankers and holds certificates in Training/Coaching, Industrial Relations and Human Resource Management.
Prior to joining the Caribbean Union Bank, Mrs. Josiah served in several HR related positions at the former ABI Financial Group. She was elevated to management in 2009 where she led a dynamic team of five (5). Brendalie served in the positions of Assistant Manager & and Manager of Human Resources during her tenure there, providing HR Management services to all companies of the Group. During her years of service with the ABI Financial Group Mrs. Josiah was a fast-tracked participant in the ABI Succession Planning and Mentoring initiatives.
Prior to embarking on a career in HR Management, Mrs. Josiah held several commercial banking positions at the supervisory level.
Mrs. Josiah joined the Caribbean Union Bank team in 2016 and currently serves as the Manager – Human Resources & Employee Engagement. Mrs. Josiah is a purposeful leader, who believes in staff engagement and empowerment. She is driven by the missions of both the bank and the HR Department, which help to guide her decisions and keep her on track.